If you are looking for a web hosting solution and you are confused which one to choose then you have come in the best place to research about the best plans and features you want to get in a web hosting platform. There are multiple providers for your website hosting which has multiple plans and features for it. But in reality, if you are looking for a basic plan from where you can choose and host your website then GoDaddy is the best service you can opt for.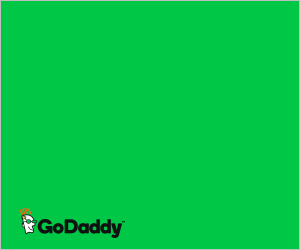 GoDaddy is known as the market leader in this field if compared with other Webhosting providers, with over more than 18.5 million customers and over 9000 employees worldwide GoDaddy is the people's favourite choice as well. When it comes to their services and support that they offer GoDaddy is said to be the most trusted and quick response whenever it's needed. If you need to invest your money for web hosting platform for a long time then you must choose GoDaddy as the primary option. 
GoDaddy offers four main web hosting plans starting with $1 per month as a basic plan and can go up to $438 per month for the ultimate premium plan. Let us check out some of the plans below:
The plans starting from $3.99 – $8.99 per month this basic plan for those who are beginners in the blogging field and wish to start something new in this field. This plan is a private space on a single server just like apartment complex concept.
Managed WordPress Hosting:
WordPress Hosting is the most popular amongst who are bloggers and wish to add posts and earn money with their content. As per reports, about 17% of total GoDaddy users use WordPress for building websites. With plans ranges from $1 – $33.99 per month which is yet affordable for many users as well.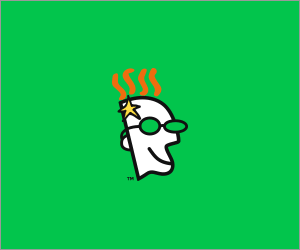 This plan is for those who need a dedicated Virtual Private Server plan and need to access the power of a dedicated server for better results of their website. Best Suited for websites for high traffic, top-notch developers or creative agencies. With pricing ranges between $34.99 – $174.99 per month, this plan is available for both Linux and Windows Servers.
If you are looking for an ultimate plan for your web hosting in the GoDaddy's platform then the Dedicated Server plan is the best option to choose. When it comes to ultimate performance, security, maintenance and control then this plan has all the premium features in it. In this plan, you will have your dedicated server with pricing range between $149.99 – $ 437.99 per month this plan I for those sites which has hundreds and thousands of visitors per month.
Since we have discussed all the plans that GoDaddy is offering to its customers, this web hosting platform is also known for its services and quick response support that they offer to their customers. They have 24*7 running customer support so whenever you are in trouble call anytime.
Thank you for reading.